I recommend reading the article
Risks of Undisciplined Development
by David Parnas in the Inside Risks column of the October 2010 issue of
Communications of the ACM
. David Parnas is famous (among other things) for opposing Reagan's Stragegic Defense Initiative (SDI, nicknamed "Star Wars") on the grounds that software engineering state-of-the-art was not sufficient to build such a system (it still isn't). This article urges using, and teaching, disciplined development practices.
On a lighter note, here is another view of a good software development process: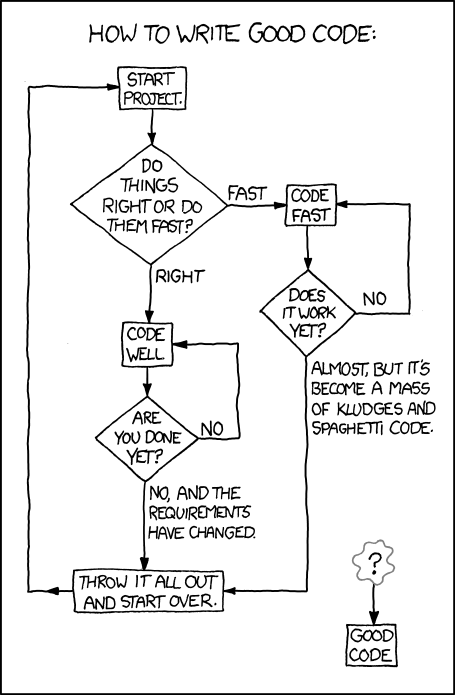 This is taken from
xkcd
, which I follow regularly (together with
Dilbert
).